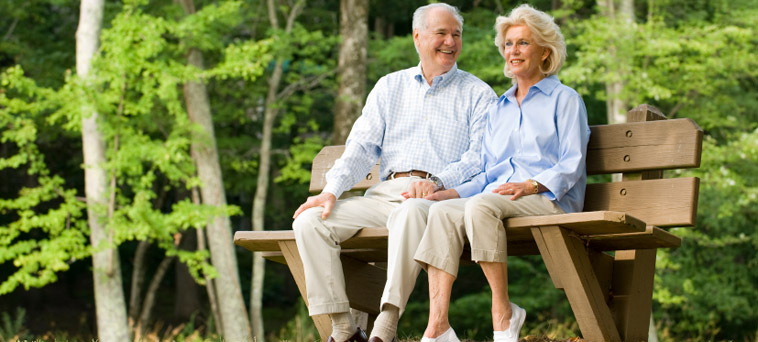 + Larger Font | + Smaller Font
Resources for Relocating Seniors
The team at A Changing Season can assist with senior relocation to the following residences in Denton, Dallas and Ft. Worth:
55 + Communities - Restricted communities for residents over 55 years of age. Many of these properties offer an option to lease or own and often include a clubhouse and upscale living amenities.


Independent Living Retirement Communities – Similar to apartment living, independent living facilities provide residences with diverse amenities and social activities such as cultural and educational events.


Assisted Living Communities – For residents with limited abilities, these communities provide personalized care through bathing, grooming, dressing and feeding services in both private and semi-private rooms.


Residential Care Homes – Similar to a residential community, these individual homes offer private rooms with a shared common area. Meals and general housekeeping are usually included. Nurses are available to provide medications and living services.


Memory Care – Reserved for residents with Alzheimer's or other memory related diseases, these communities provide specialized care, twenty-four hour supervision, meals and activities. Read more information on Alzheimer's.


Skilled Nursing – Often referred to as a nursing home, these communities are designed for seniors who are in need of twenty-four hour supervision and round the clock care. Many offer rehabilitation as well.


Continuing Care Retirement Communities –These communities offer either independent or assisted care. Seniors can move between independent living, assisted living and nursing care as needed.


Aging in Place –Aging at home allows seniors to remain at home with daily or weekly heath and housing services. Making home modifications such as installing easy access showers, open doorways and de-cluttering is a must.


Hospice – By providing comfort and compassion to seniors with life limited illnesses, hospice brings dignity and emotional support to those in the last stages if life. Some hospice centers provide medical staff.


Elder Law Attorneys - Specialists in wills, estate planning, and regulations regarding seniors.


Document Shredding - It is critical to guard seniors from identity theft through destruction of old papers containing personal information.
Tips for Families Considering Senior Relocation
As you step into the role of caregiver, A Changing Season wants you to be prepared for the challenges ahead. Things to take into consideration before moving day include:
Living arrangements– where does your loved one want to spend his/her days


Social Security and Medicare – make sure you know these important numbers


Doctors names and phone numbers – post a list of doctors names and phone numbers in a visible location in your loved one's new residence


Medical history – know your loved one's medical history in case of an emergency and store records in a safe place


Pharmacy and medications – know what medications they are taking and where they go to get them


Safety deposit box – ask your loved one for the location and key of their safety deposit box


Insurance policies – find out if your loved one has any insurance policies such as life or health


Hidden treasures –money and valuables may be hidden in very strange places


Will - make sure to locate the will and determine who has power of attorney


Funeral plans – discuss burial options and wishes with your loved one


Pets – information on care and feeding, and the best way to transport
For more successful senior relocation tips visit www.seniorhousingnet.com
Preparing for Downsizing: Senior Move Management
For seniors and baby boomers planning a move, downsizing does not have to be overwhelming. A Changing Season would like to help you get started by offering these simple suggestions:
Start small by purging a few drawers or cabinets. The rule of thumb when cleaning out possessions is that if you haven't used an item for a long time, chances are you don't need it lying around.


Set things aside for an estate sale or for charity pick up. Designate boxes for sale and donation items. By doing a little at a time you don't realize how much you can accomplish.


Be generous by giving some of your treasures to the special people in your life. If things are discussed and decided on ahead of time, hard feelings can be avoided in the future.


Books are heavy to move. They can be donated to local libraries, senior centers and charities or sold to local book dealers.


Create a memory book using old photos. Remember to label the back of the photo with the time, place and people pictured. By doing this future generations will feel connected to you always.


Recycle your toxins such as medications, cleaners and paint. Most communities recycle hazardous waste a couple of times a year.


If moving day is drawing near, use up as many of your pantry items as possible to avoid having to move a full pantry. Consider donating unwanted items to a local food bank.


Keep your address book handy so you can notify your friends of your new address. Notify the utilities about your move as well.
The team at A Changing Season can assist with senior relocation in Denton, Dallas and Ft. Worth.